Enter your details and preview the
book for free!
Books produced in 2-3 business days.
Standard shipping takes 5-8 days
ABOUT THE BOOK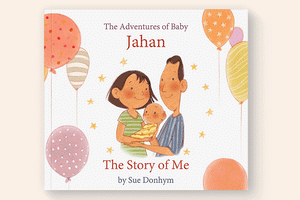 They're The Hero.
Choose the characters and enter their name.
Reading a book will never be the same.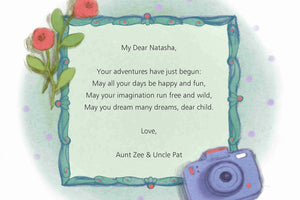 Dedicated With Love.
Each book comes printed with a dedication.
They'll never forget who got them this creation.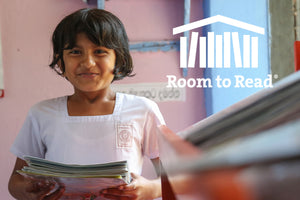 Helping Others Read.
Every book you buy is a good deed,
A part of each sale goes to Room To Read.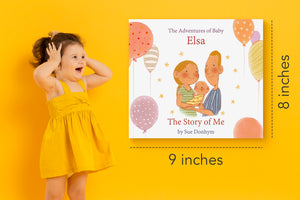 A Gift To Treasure.
Printed on high quality paper and built to last.
We guarantee your child will have a blast!
Amazing!
I was gifted a book for my new born and I loved the way the story was presented. It felt like someone was writing the story for us. So we decided to place an order to gift it to someone else. The order processing is so easy. It's a gift we will always cherish. Amazing gift for a new born as well as toddlers.
So beautiful and touching!
Just ordered two books from Sue and they are so heartwarming and beautiful for my baby boy. Sue when above and beyond with my order and
Such a meaningful Gift
These personalized books is such a precious gift to give to any child. I purchased it for my granddaughter and I will purchase more in the future for sure. I was impressed with the customer service and speed of shipment. I had once minor issue that was taken care of quickly and easily. I would highly recommend this gift that is beautiful, personal and won't break the bank.
Love it
Highly recommend this book. Very well written and beautiful