Enter your details and preview the
book for free!
Books produced in 2-3 business days.
Standard shipping takes 5-8 days
About The Book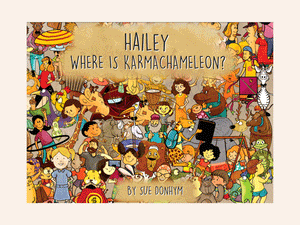 They're The Hero.
Choose the characters and enter their name.
Reading a book will never be the same.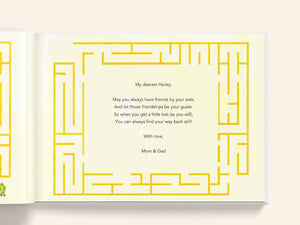 Dedicated With Love.
Each book comes printed with a custom dedication.
They'll never forget who got them this creation!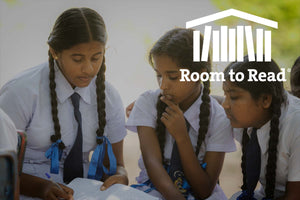 Helping Others Read.
Every book you buy is a good deed,
A part of each sale goes to Room To Read.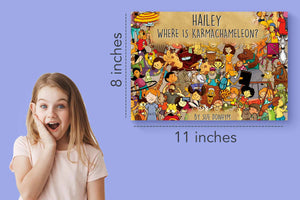 A Gift To Treasure.
Printed on high quality paper and built to last.
We guarantee your children will have a blast!
Karmachamelean
My granddaughters loved being in this book we had a great time reading and seaching
Excellent quality, good fun
Can't speak higher of the book and service. The quality of the book is great and proving toddler proof! It's great fun playing hide and seek on each page.
The book arrived quickly and packaged well.
Thank you manimals!!
Our book for Rian.
I saw these, and, as their Mimi, who is an elementary educator, I immediately fell in love ❤️ with the idea of both our grandsons listening to their names read in a story.
I can even imagine hearing the boys, eventually, being able to read their books to themselves.
I am "very" pleased with the product, and, for a hard back book, they were well worth the investment to purchase each!!
I advise anyone with small children/grandchildren, nieces, nephews, etc., to check in on these memory building books that can support confidence for your child, just by hearing their name included in a story.
I Am grinning from ear to ear reading their names, Kingsley and Rian in their very own books!!
We have tucked the books inside their Easter goodie bags for Easter Sunday morning....too exciting thinking what their reactions will be!! ☺️
Best book ever
The order process was seemless and I was able to personalize it in just a few clicks. It is perfect to give as a gift or something to give your child after spending a week in school. I only bought the soft bound book and my only regret is not getting the hard cover. My son loved it and the karmachameleon gave him more room to participate during the reading session as he tried to locate Karma and the other friends. I want my son to develop his love for reading books, Thank you Manimal Tales!
Omg my great grandson loves the book and was so excited when he saw his name in the book
It was the best Xmas present. Looking forward to my next purchase.