Enter your details and preview the
book for free!
Books produced in 2-3 business days.
Standard shipping takes 5-8 days
ABOUT THE BOOK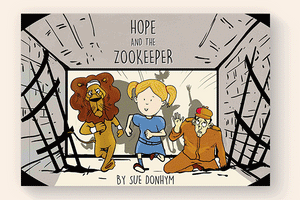 They're The Hero.
Choose the characters and enter their name.
Reading a book will never be the same.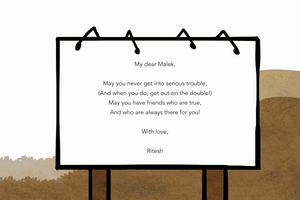 Dedicated With Love.
Each book comes printed with a custom dedication.
They'll never forget who got them this creation!
Helping Others Read.
Every book you buy is a good deed,
A part of each sale goes to Room To Read.
A Gift To Treasure.
Printed on high quality paper and built to last.
We guarantee your child will have a blast!
Great quality, speedy service and I will continue to purchase these books for my great nieces and nephew
lovey gift for nephew oversea
I bought two books for my nephew who live in Hong Kong. Shipping was quick they got the books in two weeks and love them!
Kids absolutely love it! Received one as a gift and now we are gifting to all favorite kiddos! ❤️
Amazing
Brilliantly written, meaningful stories and beautifully illustrated. Great keepsake for my grandchildren.
Excited
I ordered two of the paper back books for each of my five great nieces and nephews. They are colorful and the quality is very good. Their names are throughout the books on signs or in the text. I think the kids and their parents will be excited. I also like there is a letter about reading addressed to the child signed with my name. This gives it a very personal touch and a great keepsake.