Enter your details and preview the
book for free!
Books produced in 2-3 business days.
Standard shipping takes 5-8 days
About The Book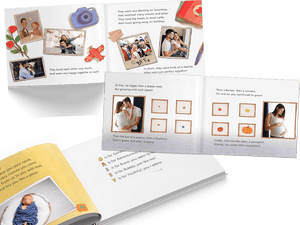 Picture Perfect, Photo Fabulous!
Add your own photos to the story,
Share your memories in full color printed glory!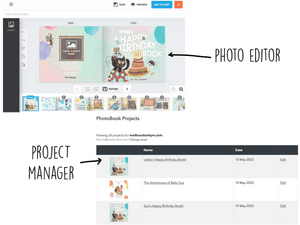 So So Simple.
Save projects. Drag and drop photos.
If you didn't know better, you'd think it was done by pros.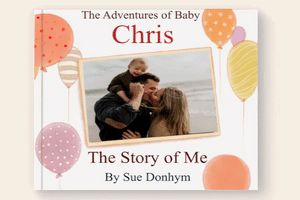 They're The Hero.
Choose the characters and enter their name.
Reading a book will never be the same.
Dedicated With Love.
Each book comes printed with a custom dedication.
They'll never forget who got them this creation!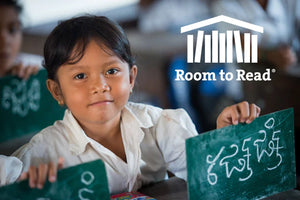 Helping Others Read.
Every book you buy is a good deed,
A part of each sale goes to Room To Read.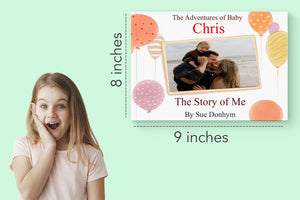 A Gift To Treasure.
Printed on high quality paper and built to last.
We guarantee your children will have a blast!
AMAZING product!!
I ordered 2 personalised photo books for 2 different friends birthdays and they both turned out amazing. The quality was next to none. Will definitely be back for more future birthday presents.
The Adventures of Baby Scarlett
I absolutely love this book for my granddaughter! High quality book and the photos and illustrations were amazing! Sue went beyond to help me and thank you so much Sue! You're the best! I'll be back for more books for sure! I would recommend these books to anyone looking for a special & personal gift! A+++
The perfect gift for my grandson!
What a thrill to be able to create a customized story book for our new grandson. Sue was so helpful to me during the creation process because I am not very tech savvy. And it came out perfectly!
I highly recommend this special gift. You will not regret creating this personalized story book.
Great book, excellent quality
As advertised and great quality and fast delivery.